The Bikepark !
Opening from Friday 16 June to Sunday 10 September 2023, subject to contextual conditions.
The ideal downhill mountain bike destination, for riders of all levels
Riding in Avoriaz means enjoying 18 phenomenal downhill tracks and having access to the rest of the Portes du Soleil; a further 600kms of some of the world's best mountain biking.
The high-quality machine-made trails and handcrafted single-tracks created by a team of enthusiastic shapers have made the reputation of the Avoriaz bike-park. It is appreciated as much by experienced riders as by beginners for the variety of its terrain, while offering an ideal playground to progress.
Add to this a great mountain biking focused atmosphere and regular visits from the world's best riders and you've found the ideal destination to come and ride this summer.
Constantly evolving, progressive trails
Regular & high-quality trail maintenance
Shapers listening to rider feedback
Friendly environment with picnic & barbecue areas
Check out the 18 graded trails of the Avoriaz Bikepark but also a progressive scale to know which tracks to follow to progress from the easiest to the most difficult.
Some helpful info before taking to the trails
All our trails are specifically designed for downhill mountain biking with various technical features.
S'cool zone / Beginner level.
Flat zone to test yourself and gain confidence on small obstacles and features. Accessible directly from the chairlifts, this is the ideal place to find your feet before starting your first descent.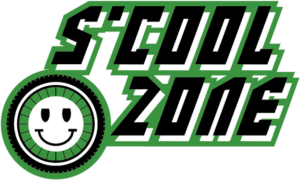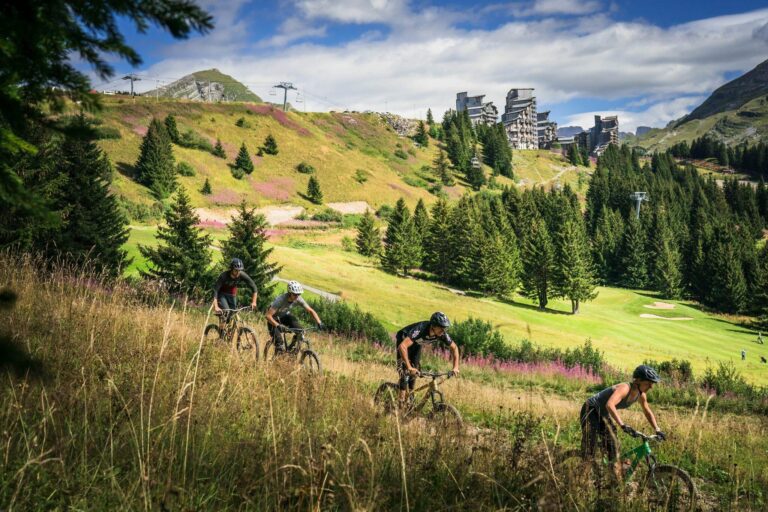 Green trail / Beginner level.
Wide machine made trails on a gentle gradient with low banked corners and small technical features.
Designed for new downhill mountain bikers already comfortable with riding flat trails.
These trails are the "easiest" we can offer, but remember, there is no "easy" in downhill mountain biking and the trails may still be considered "hard" to beginners.
Intermediate level.
Wide machine made trails on a slightly steeper gradient with tighter corners and medium sized technical features.
Suited for riders who are already comfortable on green trails.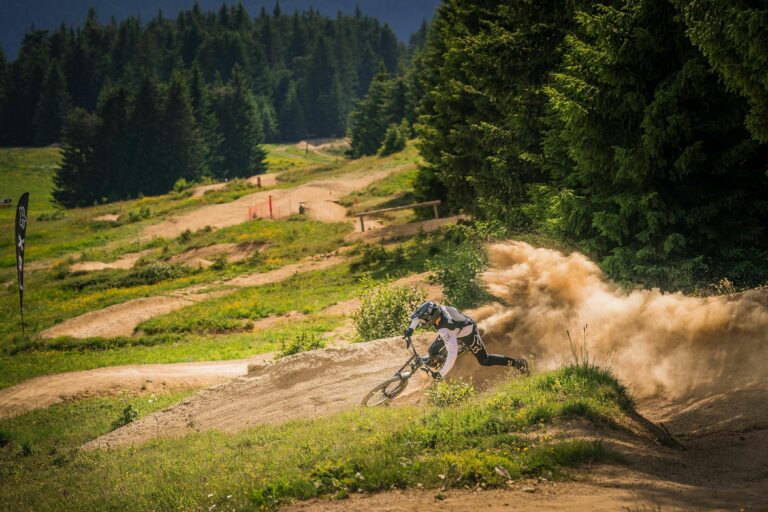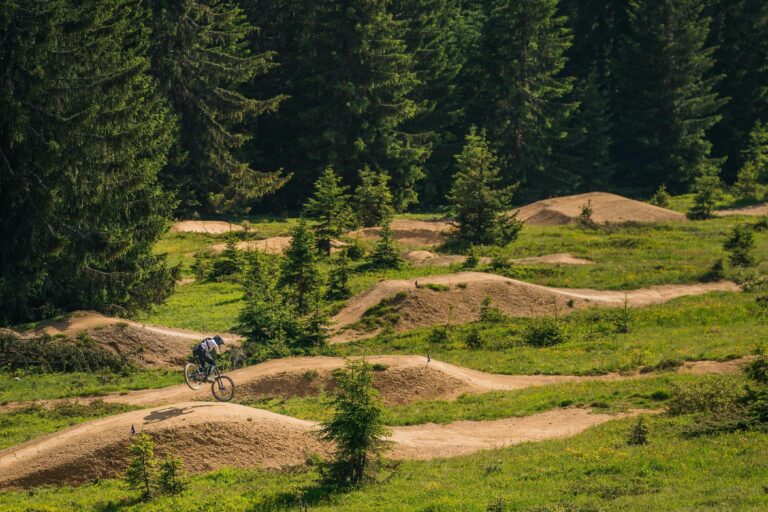 Advanced level .
Narrower trails on a steeper gradient with tighter corners and larger technical features. The terrain is more changeable so expect rocks, roots and off cambers sections.
Suited to riders who are already comfortable on blue trails and have good tech,ical riding skills.
Expert level.
Narrow trails on the steepest gradients and with the largest technical features. Expect to encounter the biggest jumps and drops, as well as the terrain that requires skilful riding.
Warming up on intermediate and advanced trails is encouraged.
We provide ride-arounds from some non-rollable obstacles but remember the ride around is still graded to the trail.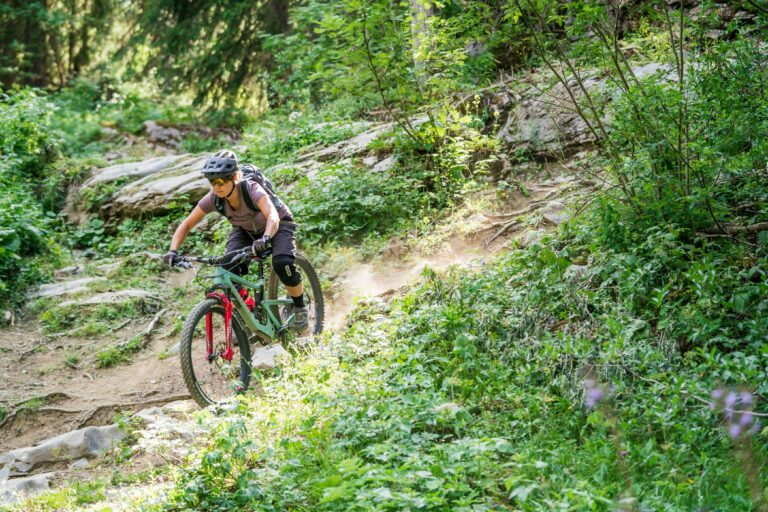 A tool to help riders progress
Which trail to begin with and which one to ride next?
The answers are obvious with the progression scale of the Avoriaz Bikepark. The scale classifies the tracks according to their difficulty, from the easiest to the most difficult, making it easy to plan your ride and progress with confidence to more technical trails.
Tutorial for riding in a bikepark
Made in collaboration with Bikelive. French comments only.
Event organized by textile brand Animoz with their ambassadors
Gathering with Team Fox riders for a day of riding and sharing. A professional photographer was on hand to immortalize all the riders, and the photos were made available to everyone during the evening aperitif. A great spirit!
Whip contest, an emblematic figure and a kind of bicycle grab. It's the event of the bikepark's myhtic module, the Grosse Berth, that everyone looks forward to every year.
A no-pressure run on one of our tracks, which you can repeat as often as you like just to improve your time or challenge your mates. Catering and good sound for atmosphere and conviviality.
Mountain Bike World Cup from 10 to 17/09
The Portes du Soleil hosts all the events in the Mountain Bike World Cup, and Avoriaz Bikepark will be involved in the Marathon Cross Country on 16/09 and the Enduro on 17/09. If you're feeling hot, there's an amateur event on the 100 km marathon!