Acro'Park is a major adventure course
Avo'Park is Avoriaz's first adventure park! It will take you from tree to tree on bridges, footbridges, nets and other ziplines that will challenge your agility and your fear of heights.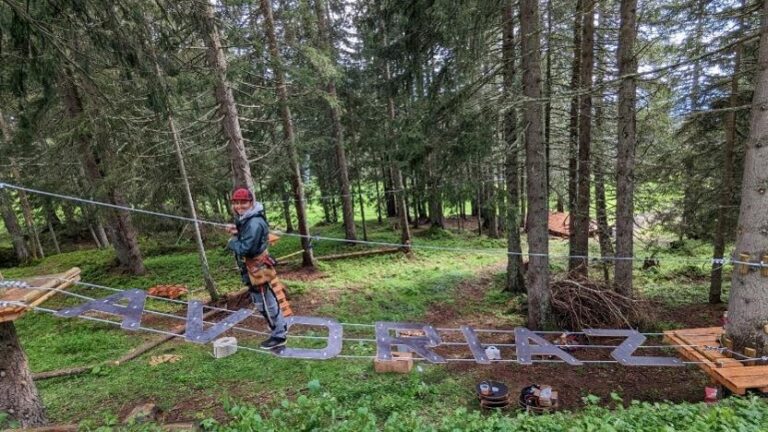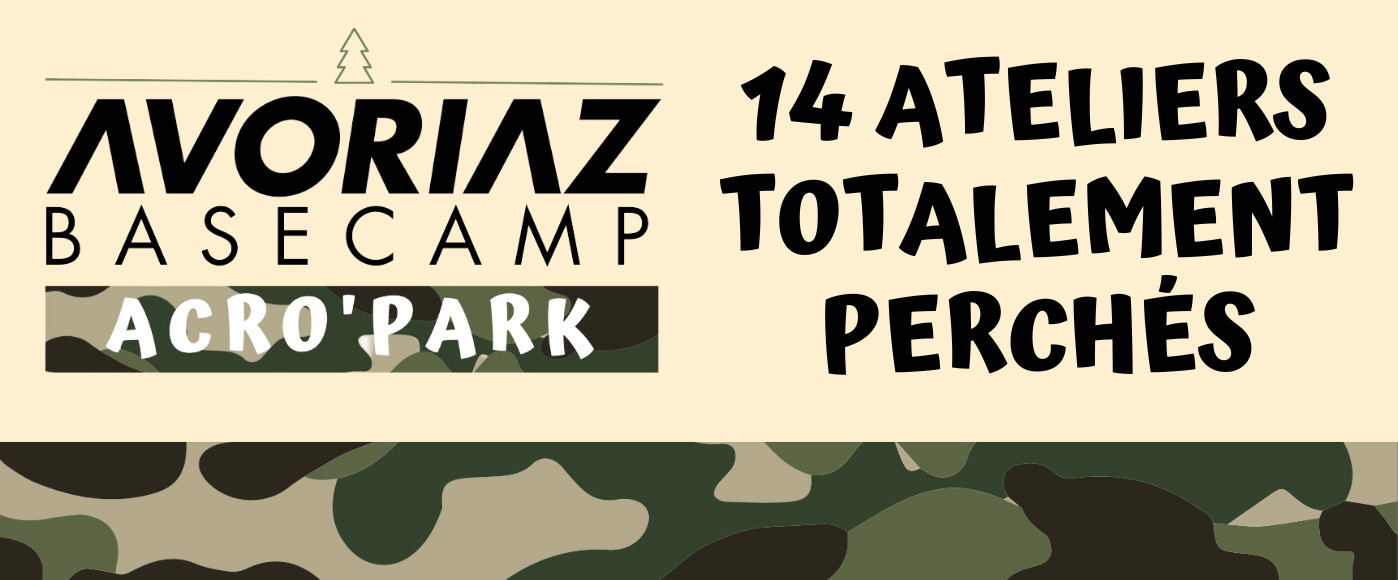 Organisation of the activity
Location : meet at the Lil'Stash cabins in the Proclou forest, which you can reach on foot:
From the Ferme de Séraussaix parking between Morzine and Avoriaz (about 10 minutes' easy downhill walk).
From Avoriaz along the access trail to Ferme de Séraussaix (approx. 30 minutes' easy downhill walk). Return to Avoriaz via the Proclou chairlift. Lift pass not included but available for purchase on this website or at the bottom of the Proclou chairlift (credit card only).
From Morzine using the Super-Morzine lift and the Zore chairlift, then walking to Acro'Park in about 30 minutes (total travel time from Morzine: about 1 hour, not including any waiting time at the lifts). Lift pass not included but available for purchase on this website or at the bottom of the Super Morzine lift (payment by credit card, cash, cheques and vacation vouchers).
Équipement : Safety equipment will be provided at the end of the briefing. It consists of a safety harness, which must be worn throughout the course and until the end of the activity.
Appropriate sportswear is also required:
Long shorts or pants to avoid chafing on the skin of the legs and for the hygiene of the safety harness.

Cleated shoes (such as sneakers or light hiking boots) to prevent slipping.
Course : comprises 13 medium-level games with a maximum height of 10 to 12 meters.
A briefing and an introductory course are compulsory before setting off on the course, even if you've already done this kind of activity.
The introductory course is supervised by an operator and consists of 3 workshops equivalent to those offered on the course. At the end of the introductory course, you'll be able to access the Avo'Park course, where you'll progress independently, without supervision or ongoing support, and in compliance with the safety instructions you've been given, starting with double-belaying.
Duration : a session includes 2 laps of the course and lasts around 1h30 from briefing to return to the Avo'Park welcome desk.
Avo'Park is reserved for people :
At least 1.30m tall (minors must be accompanied by an adult),
Weighing less than 110 kg.
This activity is subject to full acceptance of the safety rules and instructions for use, which can be consulted by clicking on the link below:
Avo'Park is open daily from 11am to 5pm (last departure). Departures are every hour, at 11am – 12pm – 1pm – 2pm – 3pm – 4pm – 5p.
Reservations can be made :
By Internet via the reservation module below (online soon)
At a ticket office at the Avoriaz resort center (opposite the Tourist Office) or at the bottom of the Super-Morzine lift.
On site (please note that places are limited to 15 people per departure).
If you book online or at a ticket office, you will be asked for confirmation of your booking (order receipt or sales slip) at the start of the activity.
SERMA reserves the right to cancel a booking if weather or safety conditions make this necessary. In the event of cancellation, participants will be reimbursed within a maximum of 7 days.